Insuring your satisfaction with your purchase is my primary concern.
Please take a few moments to scan through these FAQ's which will hopefully address any concerns or questions that you may have. If not please proceed to the contact form link below. Thank You.
Please note, I do not take orders over the phone or by email.
Online ordering utilizes a number of fraud protection protocols that I do not like to bypass. Additionally when you order online I do not handle your credit card information. No liability for me and an extra added layer of security to protect you, the Customer.
Shipping Restrictions: These products are regulated by the Federal Government as Class 3 Flammable Liquids. As such I cannot ship them outside of the contiguous 48 United States nor am I able to ship them to PO Boxes, APO or AE addresses nor any other military addresses.
Question about a charge on your statement? When purchasing from me your credit card will be billed as BUYFROMBEN.US.
Order Tracking & Returns: You can find the Online Order Tracking here. You can read the Returns Policy here.
When will my order ship? All orders are packaged and shipped the next business day. A tracking email will be sent to you at time of shipment. You can find the Online Order Tracking here
When will my order arrive? Depending on your chosen shipping speed your order will arrive within 2 -7 business days. A tracking number will be emailed to you at time of shipment. You can find the Online Order Tracking here
How is my order packaged? Safety first ... These products are classified as Class 3 Flammable Liquids by the FAA and DOT. Products on this website not only require special packaging and markings but the Federal Government requires all shippers of these Dangerous Goods to be trained and certified to package Hazardous Materials. When you buy from me you can rest assured that all my certifications are current and your order will be packaged securely & adhere to all relevant Federal Regulations regarding the shipping of these products. This protects both You and I. I have been fulfilling orders for close to 15 years and my loss rate is very close to zero.
In the event that you should decide to order from another vendor I urge you to insure they have the proper certifications and that you fully review their shipping policies regarding the transportation of these Federally regulated products.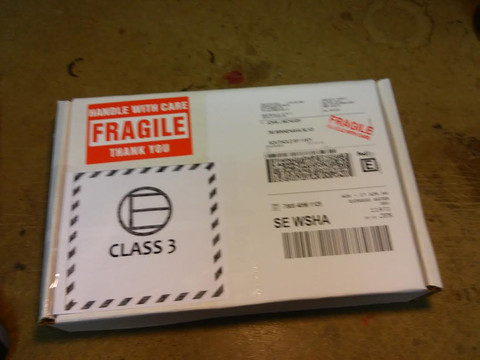 All items are sealed in a zip lock bag with vermiculite to absorb any potential leakage.

Sealed bag is then placed in a cushioned bubble bag.

Package is sealed in an additional zip lock bag.

Packaging is then placed in a 200lb crush proof box with appropriate markings.
Additional helpful links:
You can find the FAQ's here. You can find out more About Us here.
You can find the Return Policies, Privacy Notice & Conditions of Use here.
In the event you cannot find the information you are searching for you can Contact me here. Expect a response within 24 hours. Thank You!